On a warm summer day, nobody wants to stay cooped up inside their house. In our cold Canadian climate, when you have an opportunity to enjoy some nice weather, you want to be outside. So why not take your music outside.
Oakville Sight & Sound carries a selection of outdoor speakers including weatherproof speakers, rock speakers, and even handcrafted black granite rock-shaped speakers.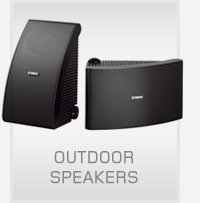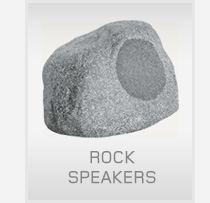 We're always going to make sure that everything looks neat and clean for you, making sure that all wires are tucked away out of sight, and we can even integrate your outdoor entertainment to a Multi-Room audio system inside your home.