With so many projectors on the market and each proclaiming itself to be the "right" one, how can you be sure?
The key to simplifying the process is determining what you need and then finding projectors that fit your criteria. At Oakville Sight and Sound we take the time to understand what you're looking for and work with you to fit the best projector to your room.
To find the right projector for your home theatre, we'll need to answer the following six questions:
• Which aspect ratio do you want?
• How bright should it be?
• What are your installation constraints?
• What resolution is best for you?
• How much contrast do you need?
• How much are you looking to spend?
Unsure of the answer to any or all of these questions? No problem! Come in to our showroom and view the projectors on display and we'll be able to confirm these details when walking through the features and important considerations when choosing .
We carry a variety of projector brands to suit your needs and price point. Here's a couple of photos from our installs and suppliers: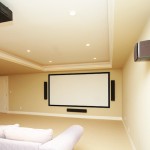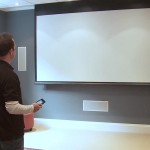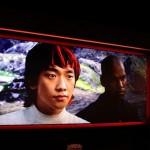 The latest and greatest in projector screen technology
Screen Innovations (SI) is a leading manufacturer of projection screen technologies for residential and commercial applications. Delivering needed solutions, aesthetically pleasing designs and competitive price points, SI screens provide unparalleled ambient light rejection and video image reproduction.

We invite you to visit our showroom for the full Screen Innovations experience!